Mary Poppins, Italian Flavour and Christmas
Mary Poppins, Italian Flavour and Christmas
Hi guys!
I hope you're feeling great? A couple more days until Christmas.
Take your time and check out our Everest suggestions for this week!
07.12. - 13.12.2015
26.11. - 23.12. I Believe Christmas Village
Just a couple more days! As you know, there won't be a Christmas market in Stephen's Green Park, but you still have the opportunity to visit the Christmas market located on Custom House Quay, Dublin 1. Of course there will be a 50ft Irish Christmas tree waiting for you and they're saying "it will rival New York's Rockefeller Tree and become a new nation-wide official symbol of the Christmas season" I doubt it but let's see :). Have some nice food, drinks, enjoy the cozy atmosphere and get ready for the 24th.  
Fri. Dec 11 Hot Since 82, Knee Deep at Pygmalion Live
He counts as one of my favourite DJ's! He has been playing in clubs like Space Ibiza, Watergate Berlin, Fabric London or many more. Hot Since 82 is presenting his new album "Knee Deep in Sound" and other DJ's like Hybrasil (live), Colin Perkins, Sexshop, Aaron Nolan or Petrus are joining him. There are not many tickets left! Be fast and try to get one of the last ones here.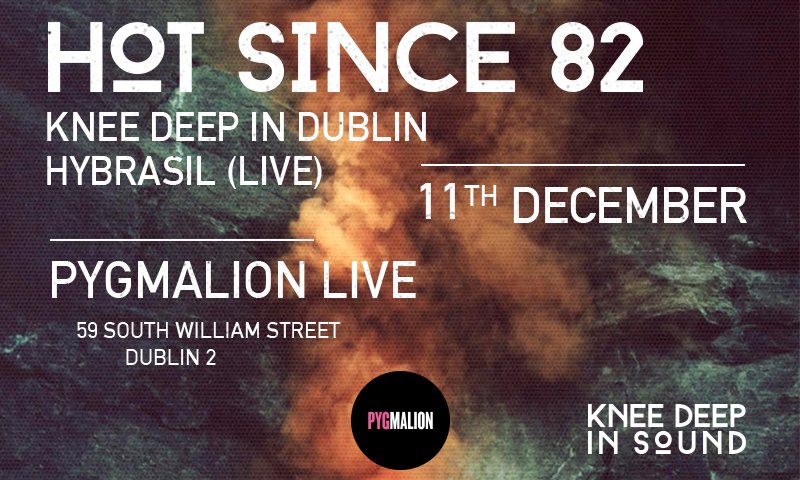 Sat. 12 - 13.12 Flavour of Italy Christmas Fair
An Italian Christmas means antipasti, pasticcio al forno, and traditional meat recipes. Of course, the sweeter side of things mean amaretti and pistachio cakes...and the classic Christmas Panettone. What do our Italians think about that? Anyway, if you are interested and would like to try it, its in Luas Kiosk, Ranelagh from 12- 5 o'clock.
Mary Poppins Christmas Musical
The multi-award-winning-musical comes to Ireland for the first time and it's meant to be one of the best christmas musicals in the world. So if you still don't feel like christmas, give it a try. I guess it's going to be a great night. Check the timetable and get tickets here.
Have a nice week and don't study too hard 🙂
Tom